Makeup Eraser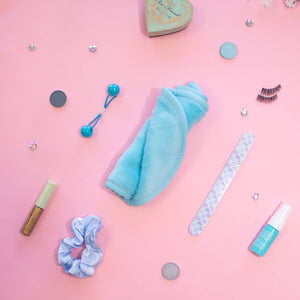 About Makeup Eraser
#1 Sustainable makeup remover in the world. Erase ALL makeup with JUST WATER! Safe for all skin types & dermatologist recommended. Reusable, machine washable, & lasts 3 to 5 years. No harsh chemicals, less waste.
Our mission is to save landfills from unnecessary waste. Did you know 1.3 BILLION wipes end up in landfills each day - that's 2x the waste of the plastic straw! Join the movement. #nomorewipes
1 MakeUp Eraser is equal to 3600 wipes.
Makeup Eraser